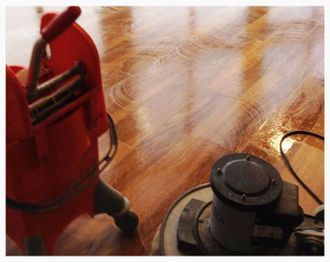 Commercial Cleaning Services in Bedfordshire, Hertfordshire and Cambridgeshire
Commercial Cleaners
Secureclean Ltd can become a "one stop shop" for all your commercial property cleaning requirements. We have a reliable team of experienced and fully trained operatives to care for all of the services listed below.
Office Cleaning
We provide a daily scheduled cleaning service to all varieties of commercial property, including offices, classrooms, bar areas, function rooms and restaurants. Quality cleaning products and equipment are used to ensure our services are completed to the highest standard. Your service will be tailored to your specific needs and can be carried out at a time that causes the least disruption to your business.
Commercial Window Cleaning
All levels of window cleaning using pure water and traditional methods. Our window cleaning vehicles are fitted with large pure water tanks and filtration equipment. The use of the modern pure water and pole system causes much less disturbance to your staff and is cost effective as it is more efficient. All frames and sills are cleaned in the process and we can include signage and facia at your request.
Deep Cleaning
Complete high and low level internal cleaning. Our team can complete a full deep clean on a one off basis or as a regular maintenance program. We can access all high level areas such as racking, right down to a complete scrub clean to hard floor areas using the latest equipment.
Washroom Hygiene Services
We will supply clean clinical waste units such as feminine hygiene bins, provided on a monthly servicing programme. We can also supply and fit feminine vending machines and air fresheners also serviced on a monthly maintenance schedule.
Consumable Products
We can supply a vast range of paper and chemical products, including the supply and fitting of dispenser units most suited to your premises.
Carpet Cleaning
Our services include hot water extraction and dry cleaning to all types of carpet. We have trained operatives to complete both carpet cleaning methods according to the type of carpet and its use. The benefit of dry cleaning means the carpet is usable immediately after it is cleaned. Both methods include pre-treatment of any heavy soiling for the best results.
Key Holding
We can provide an emergency call out service to intruder alarm activation, natural disaster or flood. Our operatives can also unlock and secure your premises in conjunction with the daily cleaning service.
Small Maintenance Works
We can provide trained and fully insured operatives to supply and fit strip light tubes and light bulbs or minor plumbing repairs to leaking taps and water supplied appliances. We will also undertake painting and decorating works.
Ground Works
In extension to our internal cleaning service we can maintain the car park, courtyard and external smoke areas. This could include the supply of rock salt, litter picking, sweeping and emptying butt bins.

For a free quote on any types of cleaning carried out by Secureclean Ltd, please get in touch via by calling 0800 047 6024 or email us.